LOOKS LIKE YOU ARE NEW HERE..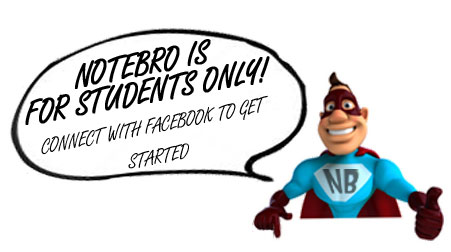 Like us.. being free, we need all the support we can get :)
Notebro.com is where you can find and exchange helpful study material with students who are in your class now or have taken it before.
Its 100% free. NO credits. NO tokens. NO payments. NO gimmicks.
We use free software for our platform, volunteers to run the site & facebook integration to spread the word.